Hello everyone give u the chance to win 25 credits doing something simple, is really important do all the steps to earn it, i have a way to check it out so dont try to fool me.
The way is really simple
1- Click the model in the right side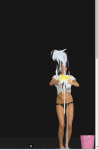 It gonna takes you to a page like this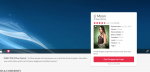 Click on to get for free, and install it, just test the app for a few seconds or keep it if you like, is completly free, after that let a message here, saying done, and thats it you have 25 credits, wont take you more than 5 min.
Thx you all for your support.